Private Equity – M&A Advisory
For buyers of companies in a world awash in capital, the prices of target deals are often bid up. Buyers need to examine the real estate portfolio of any potential acquisition as a way to improve profitability and pay down purchase equity. Real estate is the largest off-balance sheet liability but historically, private equity firms have focused their cost cutting on labor expenses or the cost of goods. However, the most savvy private equity players realize that lease obligations in many cases are a greater amount than loan liabilities thus of great importance.
It is not uncommon for companies to undervalue their real estate in regulatory filings, so there is the possibility that real estate assets could be worth more. The differential in valuation often attracts activist investors who claim that a company's real estate is worth more than what filings indicate.
The best performing PE firms look at opportunities to quickly monetize real estate assets through a REIT offerings or a sale-leasebacks to recover whatever equity has been invested. McGowan is a trusted advisor in this space.
McGowan serves as a powerful advisor to help a private equity investor avoid overpaying for an acquisition. By analyzing the lease obligations and owned assets, buyers may find reasons to discount a deal or, alternatively, raise the offer. McGowan excels at structuring scenarios where properties are liquidated in concert with their strategic importance.
Mergers and Acquisitions
McGowan provides strategic real estate advisory services to facilitate corporate change. As part of the process, we specialize in asset componentization of nonstrategic real estate. This materializes in partnerships in which McGowan acts as a co-investor or as an agent, offering brokerage services and auctions for the sale/leaseback of core properties, sale of nonessential owned or leased properties.
McGowan can partner with clients as they value and acquire businesses, maximizing the value of new locations, and assisting in the work and expense of disposing unwanted assets. We have deep experience in lease restructuring to minimize liabilities and maximize value in connection with core leased locations.
McGowan can provide or arrange the capital necessary to purchase unwanted or duplicative assets (for example, going-concern divisions, real estate, excess and obsolete inventory, FF&E, etc.). The client takes only the locations and related assets it wants, thereby reducing acquisition costs and streamlining its balance sheet. The client's management can focus on the go-forward business, while McGowan handles the disposition of unwanted and duplicative assets.
We offer the experience to successfully handle all situations, and we integrate seamlessly with your operations, real estate, and legal staff. McGowan can facilitate your M&A transaction by reducing equity requirements and handling the real estate repositioning and/or disposition process.
E-Commerce - Retail - Last Mile
Consumers have more choices than ever when interacting with a retailer. They buy online and attempt to return inventory to the store. Smartphones and tablets are creating a disruptions in the supply chain and the facilities required to meet this OMNI-CHANNEL demand are also evolving. Making this highwire act that retailers are attempting even more difficult, customers armed with smartphones and take to Twitter and Facebook and berate retailers that fail to deliver customer service. In addition customers "showroom" and wring better prices out of retailers as every purchase competes against Amazon.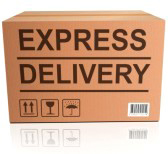 An e-commerce facility is increasing automated and one developer described the latest version of e-commerce distribution facilities as a "machine with a lid on top" when a user asked for a triple layer conveyor on top of a mezzanine. Parking requirements are growing, clear heights and thus cubic storage is growing, trailer storage and power requirements are growing. Cross dock facilities are being reconsidered for single side loading buildings as e-commerce users need the parking on the backside of the building for employees and trailers.
Distribution centers must always be on the cutting edge with the latest innovations in transportation, automation, and distribution. Many of the current facilities on the market that have been built by the development community are outdated. How will 3D Manufacturing impact your supply chain? Should a retailer leveraging its retail store network to "click and collect"?
Last mile facilities are key to offer quicker e-commerce service to urban users.  McGowan has worked on site selection as well having successfully marketed facilities and locations that are near large city populations.   While these facilities are often older, they often involve a retrofit, demolition, and/or dealing with legacy environmental issues.  McGowan has successful worked on a number of very complicated environmental sites.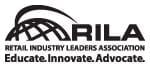 RILA
To keep up with the latest trends in retail supply chain, McGowan has attended RILA's Retail Supply Chain Conference where all of the major retailers discuss both their shared and unique challenges.

ICSC
Are you in danger of being "Amazoned"? Developers are reporting that the first round of Distribution Centers built by Amazon are already obsolete and their new DCs.
Click here to for a free introductory analysis of your facility network to see if you are up to the e-commerce supply chain challenge.
Cold Storage – Food – Beverage
What we do know now is the expansion of cold storage is supported by the uniqueness of the frozen food industry in that it benefits from being rather inelastic as the demand for food remains steady regardless of economic conditions. For example, during the 2008 recession, restaurant visits dropped dramatically while demand for frozen food products increased. The steady demand through various economic cycles mitigates the potential risks to owning and operating cold storage facilities.
Another secular trend is the share of products stored in refrigerated warehouses that are imported from abroad and also destined for export to other countries. This has led to higher trade volume, bolstering demand for cold storage facilities in coastal markets with access to ports. According to the USDA and as one example, fresh produce imports are projected to rise by 45% from 2016 to 2027. These increases in fresh and frozen foods is supported by a 2016 study conducted by Capgemini Consulting, indicating 73 percent of U.S. shipping and transportation companies expected to increase their use of outsourced logistics services in the coming years.
These growth trends have resulted in a recent industry report that confirmed the massive need for additional cold storage refrigerated space. However despite the demand projected for cold storage, given the high cost of construction, projects fail to get off the ground because speculative construction is beyond the risk profile of the vast majority of investors. By combining market research, customer acquisition assistance and real estate brokerage, we can ensure that this project is not just built, but is optimally configured for success.
The proliferation of food and beverage choices demanded by consumers impact the global cold chain. Users demand facilities that have dry food, cooler, refrigeration, and freezer capabilities. Often the energy bills on temperature controlled facilities dramatically drive up costs. In addition, users have to comply with USDA and other regulations. Food and Beverage Users face added challenges with perishable inventory risks. New innovations in temperature controlled containers are giving food companies new opportunities to save on transportation costs. User requirements vary from small local producers to global food manufacturers and their facilities include poultry plants, produce facilities, industrial kitchens, bakeries, meat plants, food service facilities, dairy plants, cheese plants, and distribution centers.
As food and beverage facilities are specialized, oftentimes, users engage in build to suit transactions or look to 3PLs to manage their cold chain.
Manufacturers today must make strategic decisions in a landscape accounting for: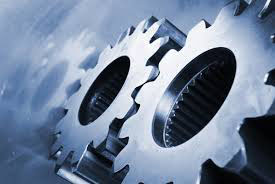 The most innovative manufacturers will take advantage of new opportunities to advance their digital strategy.
Over the last few decades many manufacturers have pursued outsourcing strategies. In many cases financial benefit to their investors (public and private) was the key driver. Many are now starting to see the limits to the benefit of outsourcing. Specifically, moving production overseas might no longer save money and re-shoring facilities is occurring more frequently. In some cases, nearshoring in Mexico is an option. As manufacturers look to re-shore, they face an inventory of facilities that may not be up to their standards.
McGowan was SIOR's representing member on the SIOR/IAMC Industrial Facility Flexibility Research committee. This group worked to evaluate the state of industrial real estate relative to the flexibility and reuse potential of warehouse, distribution center, research, laboratory, chemicals and gases manufacturing, heavy and light manufacturing, and regulated manufacturing (which includes pharmaceuticals and food). Of the challenges to flexibility, the project evaluated those due to work process, infrastructure (including HR and technology) and the facility itself, among others.
As labor costs rise and margins are near their peak, siting a manufacturing in a tax advantageous, business friendly location is of vital importance. While rent is important, transportation costs are far and away the largest driver.
Sample cost model of a manufacturer where rent is only 4.3% of total cost versus 50% for transportation. Locating near intermodal due to the shortage of truck drivers is a key consideration for flexibility.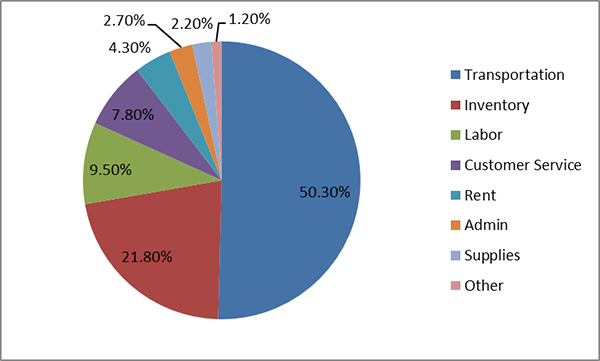 Top 10 Site Selection Criteria for Manufacturers are:
The Marcellus Shale is buried thousands of feet beneath the earth's surface. This deposit extends from upstate New York south through Pennsylvania to West Virginia and the western parts of Ohio. The Marcellus Shale formation is rich in potential energy plays.
McGowan managed the site selection and land acquisition for a large petrochemical company that recently announced it was building a cracker. This was one of the largest projects in the Marcellus Shale region. A "cracker" is industry lingo for a plant that converts ethane, a byproduct from the Marcellus Shale into ethylene which is a component of plastic. With the fracking of the shale, there is a surplus of ethane in Appalachia and thus substantial economic activity in this sector.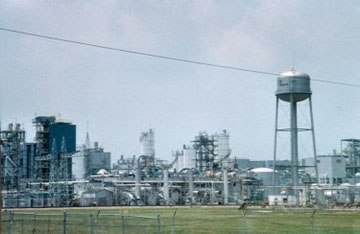 Users that buy land in the Marcellus Shale region must make sure that soils are evaluated properly and that all regulations are followed so that extraction is done safely.
Greater Philadelphia: The Next Energy Hub
Cal Dooley, president of the American Chemistry Council, shares his thoughts on how an ethane cracker plant will transform the economy and bring jobs to the Appalachian region.