Associations (Current and Past):
Kevin McGowan is the founder of McGowan Corporate Real Estate Advisors. McGowan is a Broker of Record in Pennsylvania, New Jersey, Delaware, New York, Maryland, West Virginia, Virginia, Massachusetts, Idaho, Utah, Ohio, and Maine.
Since 2004, McGowan has been an active industrial broker earning both the SIOR and CCIM designations. McGowan guides corporations nationwide to make key decisions for their distribution locations. This work was initially local to the Lehigh Valley and New Jersey but has grown to serve clients nationally and internationally. McGowan founded the SIOR Independent Broker Group in 2011 providing his firm with an international network of top quality broker partners. McGowan is a Fellow of IAMC (Industrial Asset Management Council), and the SIOR representative on the joint IAMC/SIOR Research Committee. McGowan is a frequent panelist and keynote speaker at national industrial real estate conferences and a past expert witness on the topic of industrial real estate.
McGowan was named one of nine international "CCIM rising stars" in the July 2007 CIRE magazine and was named a recipient of "40 Under 40" by the Philadelphia Business Journal for 2011.
McGowan is unique in that he has a strong consulting background (Price Waterhouse Consulting) and a deep understanding of finance and corporate strategy (Sanford Bernstein Institutional Equity Research Sales, MBA NYU Stern). In 2013, McGowan decided to start his own firm to blend this skillset with a market that was growing quickly and needed providers that could execute major mission critical transactions that were key to the operations of his clients. McGowan has worked on many projects with various users including manufacturers, food companies, e-commerce, consumer products, and 3PLs. McGowan has been involved in hundreds of transactions that have included land deals, industrial and office leases, and the sale of many leased investments.
McGowan keeps tabs on the global logistics market having visited most of the major ports in the US including Elizabeth, NJ, LA/Long Beach, Savannah and Hampton Roads, VA as well as the Panama Canal.
McGowan has a strong background serving multi-market corporate clients having founded the Newmark Knight Frank National Industrial Market Leadership team during his tenure at the firm in the early part of the 2010s. McGowan has debt experience working with NKF affiliate company Cantor Commercial Real Estate, a direct CMBS lender. McGowan worked with Cantor Fitzgerald's equity platform for industrial developers in search of equity capital.
Prior to entering into real estate in 2004, McGowan began his career in 1995 as an IT Consultant for Price Waterhouse. He then spent seven years working on Wall Street at Multex.com and Sanford Bernstein in institutional sales before entering the industrial real estate business in 2004. He is a graduate of Princeton University and the NYU Stern School of Business.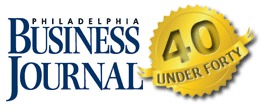 Sara Cotton McGowan worked in the financial services industry for over 14 years, focusing primarily on alternative investments. Prior to joining McGowan Advisors in 2014, she held investment roles in the hedge fund group at Bessemer Trust for over a decade, an area that managed over $2 billion in assets across a range of debt and equity investment strategies during her tenure. Her primary responsibilities included researching and monitoring hedge fund investments, providing qualitative and quantitative analysis to its investment committee as well as assisting with Bessemer's Hedge Fund Advisory clients. She also held business developments roles at Winston Partners, an investment firm dedicated to hedge funds. She began her career in the business development and Trusts & Estates departments at Sotheby's in New York. Recognized as a Rising Star in the Hedge Fund Industry by Institutional Investor Magazine in 2013.
Sara received a B.A. in Economics from Barnard College of Columbia University. She has served as a member of the CCIM Institute investment oversight group.

Jack McGowan
[email protected]


(610) 306-1814

Jack McGowan has over 40 years of experience in the commercial real estate industry specializing in corporate tenant representation. During his career, Mr. McGowan has successfully negotiated transactions in excess of $1.2B for such clients as Siemens Medical, GE Capital, Lockheed-Martin, and Raytheon Corporation.
Professional Experience
McGowan Corporate Real Estate Advisors 2016 - Present
Cresa Philadelphia, Senior Advisor, Philadelphia, PA 2002 - 2016
GMH Capital Partners, Newtown Square, PA 1994 - 2002
Cushman & Wakefield, Philadelphia, PA 1977 - 1994
Cabot, Cabot & Forbes, Philadelphia, PA 1973 - 1977
Acknowledgments
Tri-State Real Estate Association
Pennsylvania Real Estate Broker
Education
University of Notre Dame, BA
University of Pennsylvania, Associate Degree
Wharton - Real Estate
Historical News Clipping
Jack was one of the founding brokers of the Philadelphia Cushman & Wakefield office. Jack played a key role in the leasing of the new Class A institutional office towers built in the 1980s west of City Hall.
Jack McGowan on Front Page of Real Estate Section of the August 10, 1980 Philadelphia Bulletin.
National Industrial Market Coverage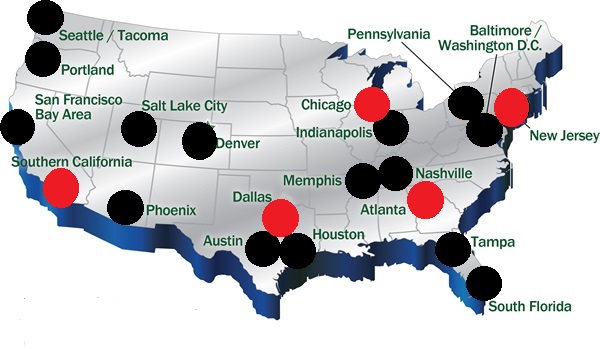 Our clients congregate their distribution centers nationally around 5 major industrial markets which are served by roughly 20 institutional landlords. Thus a knowledge of tenant and landlord movement in LA, Chicago, Atlanta, Dallas and New Jersey has tremendous value for the decision making process of our corporate clients.
Has more than 5 years in the business, and is likely the first one in the office and the last one out.
Is often the top producer.
Is respected by the industry for a high level of expertise and impeccable ethical standards.
Completed a number of multi-market transactions utilizing the skills offered by 2,800 members covering 590 markets in 25 countries.
Completed 83,500 transactions totaling 3.64 billion square feet last year (an average of close to 30 deals per member).
Annually on average closes 30 deals and 1.05M SF in leases and sales than 78,000 transactions annually.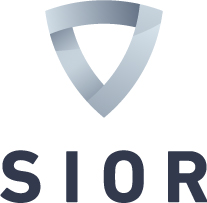 SIOR is the leading industrial and office real estate brokerage association. SIOR confers the SIOR designation to only the most knowledgeable, experienced, ethical, and successful commercial real estate brokerage specialists. The Society of Industrial REALTORS (SIR) was established in 1940. In WWII SIR was instrumental in locating existing, and immediately available, plant space. In 1986 the Society of Industrial Realtors (SIR) became the Society of Industrial and Office Realtors (SIOR). From humble and patriotic beginnings, SIOR has grown into a global organization representing nearly 35 countries.
3,000 Members
2,800 brokers hold the SIOR designation (1,700 Industrial, 1,100 Office)
200 Associate Members
Developers, Financial Institutions, & Commercial Real Estate Organizations
55% of SIORs are with global & national firms or networks.
Our clients appreciate our approach
From Jim Ostrowski, former VP Logistics, Jones Group: "I have had the opportunity to work with Kevin on various types of Real Estate projects. From simple and straight forward facility projects to complex build-to-suit structures with multiple locations. Kevin has been a tremendous resource when looking at Real Estate options for our Supply Chain. His National Network of SIOR Brokers allows him to pick the best people and resources for each project, regardless of their firm affiliation all over the country and Internationally. I would recommend Kevin's knowledge and experience in helping to develop your changing Supply Chain and look forward to working with Kevin and McGowan on future projects."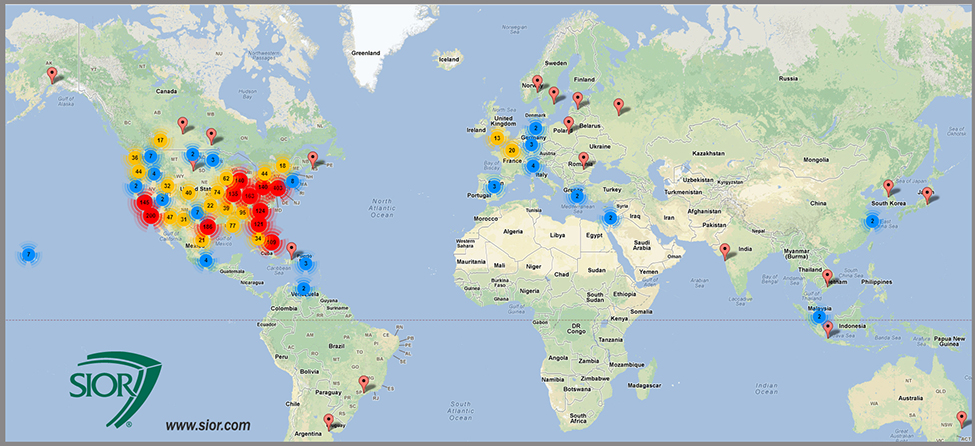 The Society of Industrial and Office Realtors maintains and promotes a professional designation of the highest quality for the benefit of its members and their clients. The professional designation stands unchallenged for excellence in performance and is universally recognized as the prerequisite in the selection of a commercial real estate service provider.
PA & NJ offer access to the largest port on the east coast (Elizabeth, NJ) and a way to service 60% of the US Population and Eastern Canada in a 12 hour drive.

Click on each sign for a Google Earth view of Allentown and Exit 8A in New Jersey.
Eastern PA and NJ are key markets because shippers enjoy a choice of rail services at the Port of New York / New Jersey along with an extensive market reach covering the Eastern half of the United States, Eastern Canada and beyond. The New York / New Jersey port region is served by three Class I railroads - Canadian-Pacific Railway, CSX, and Norfolk Southern.
UPS Outbound Drive View from Harrisburg, PA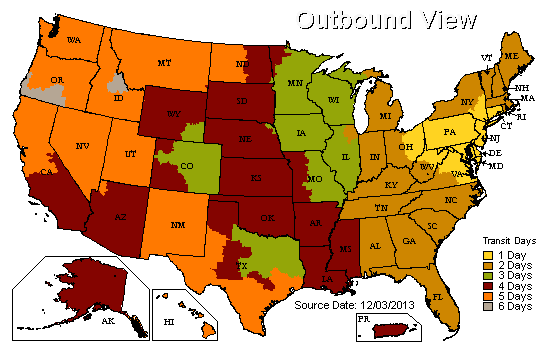 Port of New York / New Jersey - Elizabeth, NJ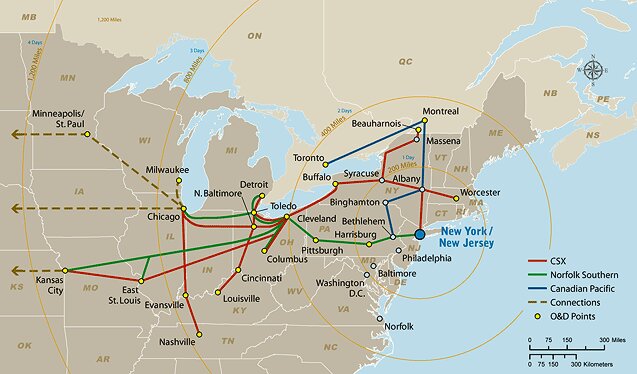 Source: Port of New York/NewJersey
The I-78/81 Corridor is a fast growing bulk warehouse corridor and is preferred location for regional and super-regional logistics operations serving the Mid- Atlantic, Northeast and the entire Eastern Seaboard.
The I-78/81 Corridor is centrally positioned 90-100 miles west of New York, Philadelphia, Baltimore and Washington, DC with extended access to the Northeast and East Coast ports such as Norfolk, VA. The Corridor is made up of logistics and distribution users, major retailers and high‑quality manufacturers.
Freight Network Norfolk Southern ("NS") operates a multi-modal facility in Bethlehem known as BethIntermodal. The BethIntermodal facility serves as an interchange for two Class I railroads: Norfolk Southern and Canadian Pacific Railway. The facility is 200 acres and is open seven days a week.
Both FedEx and UPS operate regional distribution hubs in the Lehigh Valley. FedEx has a FedEx Ground facility, and a distribution hub in Bethlehem. The UPS facility is located in Bethlehem. The Lehigh Valley International Airport supports commercial passengers as well as cargo transport to numerous locations through the US for FedEx.
SIOR BETHLEHEM INTERMODAL TOUR
McGowan organized the SIOR tour of the Majestic Bethlehem Center which is an 8M SF park next to the Bethlehem Intermodal.
News Story on Allentown WFMZ Channel 69 Majestic Bethlehem Center to the right.
LEHIGH VALLEY ECONOMIC DEVELOPMENT
Quick Facts about the Lehigh Valley