As a leader in the industrial space, McGowan Advisors ("MCREA") stays abreast of the ever changing logistics market whether it is rail, shipping, or trucking to better serve its clients. With the emergence of e-commerce, the entire logistics supply chain is reevaluating how to do business going forward. Corporate users are focused on increasing sales online and manufacturers are shifting production to the United States. In addition, competition among the ports is becoming more competitive, particularly with the widening of the Panama Canal creating more choices for shippers to transport goods. MCREA has visited all of the major ports in the U.S. as well as the Panama Canal and is uniquely positioned to advise its clients in today's dynamic environment.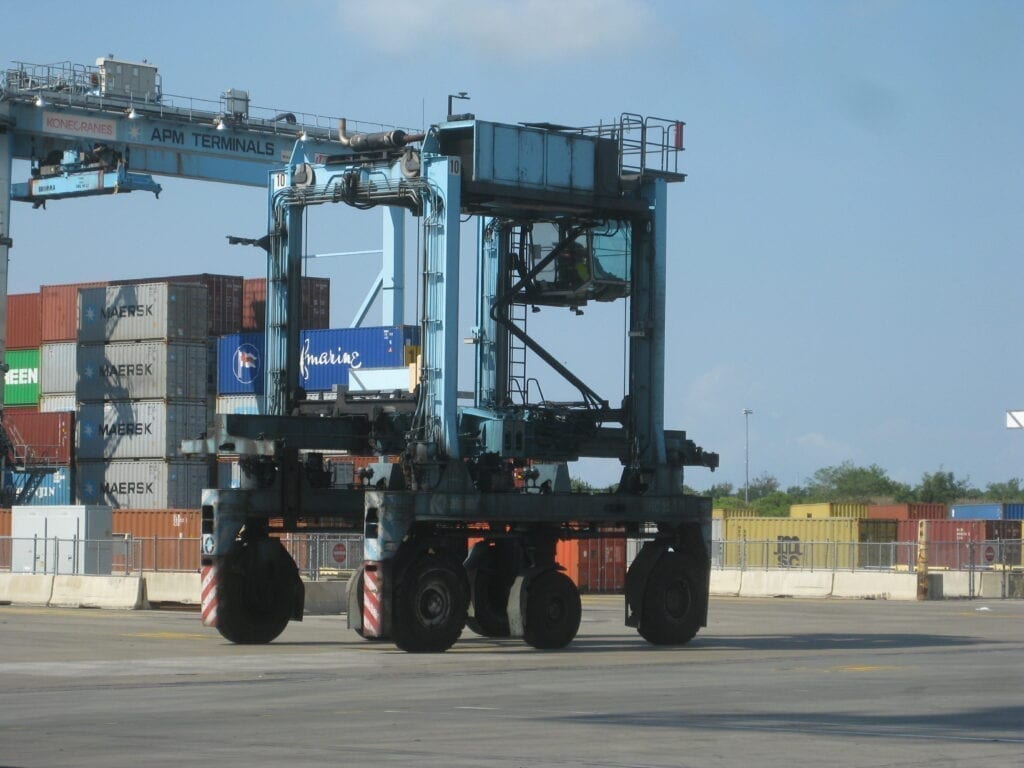 In October, MCREA was invited by the Virginia Economic Development Partnership, the Hampton Roads Economic Development Alliance, and the Port of Virginia to a familiarization tour of Norfolk, VA to discuss economic and logistics trends in the region and how they effect operations of the Port of Virginia more specifically. McGowan toured the Virginia International Gateway ("VIG"), a privately owned marine container terminal located along the Elizabeth River in Portsmouth, VA. A helicopter tour of the surrounding real estate as well as a tour of the facility's ship to shore cranes was also provided. Several corporate users known to McGowan also participated in the tours.
VIG is owned by APM Terminals Virginia and a partnership comprising affiliates of investment funds managed by Alinda Capital Partners (Alinda) and Universities Superannuation Scheme Limited (USS) purchased APM Terminal's state-of-the-art container terminal in 2014.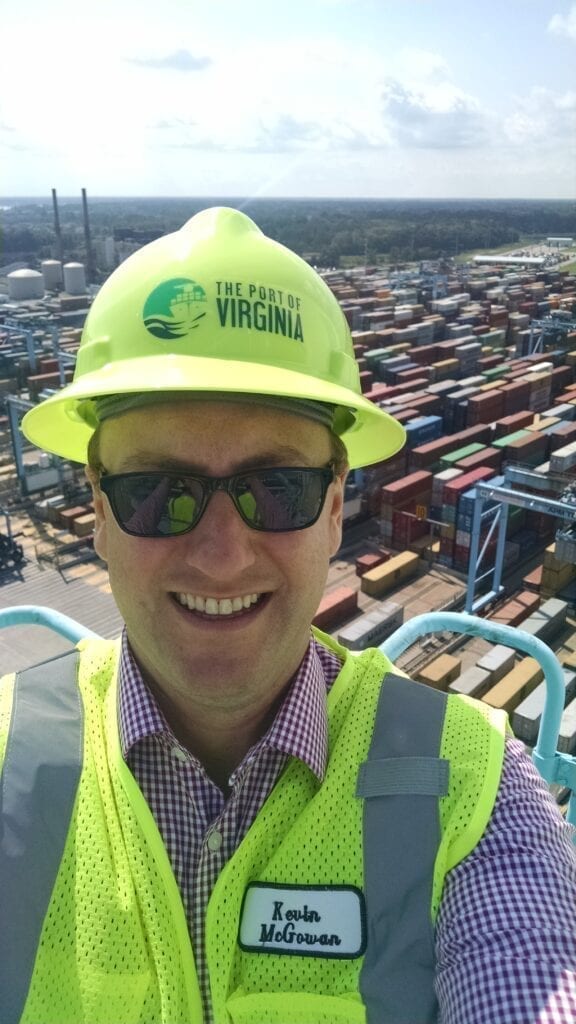 VIG, one of six terminals at the Port of Virginia, is located near VA-164W, with easy access to Interstate 64, US Route 17 and Route 58. This particular terminal sits on a total footprint of 576 acres. Currently, VIG can process over one million TEUs annually on 231 acres, which is expected to increase by 60 acres during phase II of its development, allowing up to an additional one million TEUs of capacity.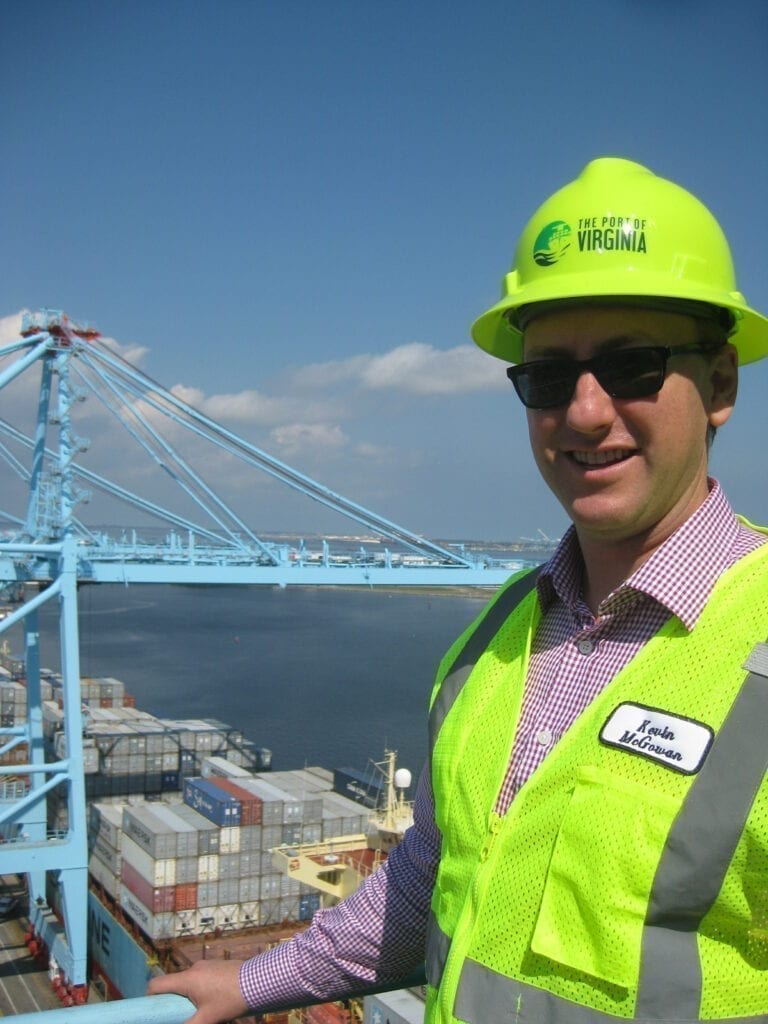 Below are a few interesting facts about the Port of Virginia overall:
6 Terminals
50-foot channels and berths and the only port on the East Coast with Congressional authorization for 55-foot depth channels
A "hub" port with nearly 30 international shipping lines offering direct service to and from Virginia, and connections to 200+ countries around the world
Zero air draft restrictions
22 million TEUs annual throughput in 2013
22 Suez class ship-to-shore cranes port-wide
34% of cargo arrives and departs by rail, the largest percentage of any port on the East Coast
Almost 7 miles of on-dock rail track and two Class I railroads (CSX and Norfolk Southern) operating on-dock to transfer containers
16 Midwest and Southeast inland points served by rail
Fully authorized and permitted for future marine terminal expansion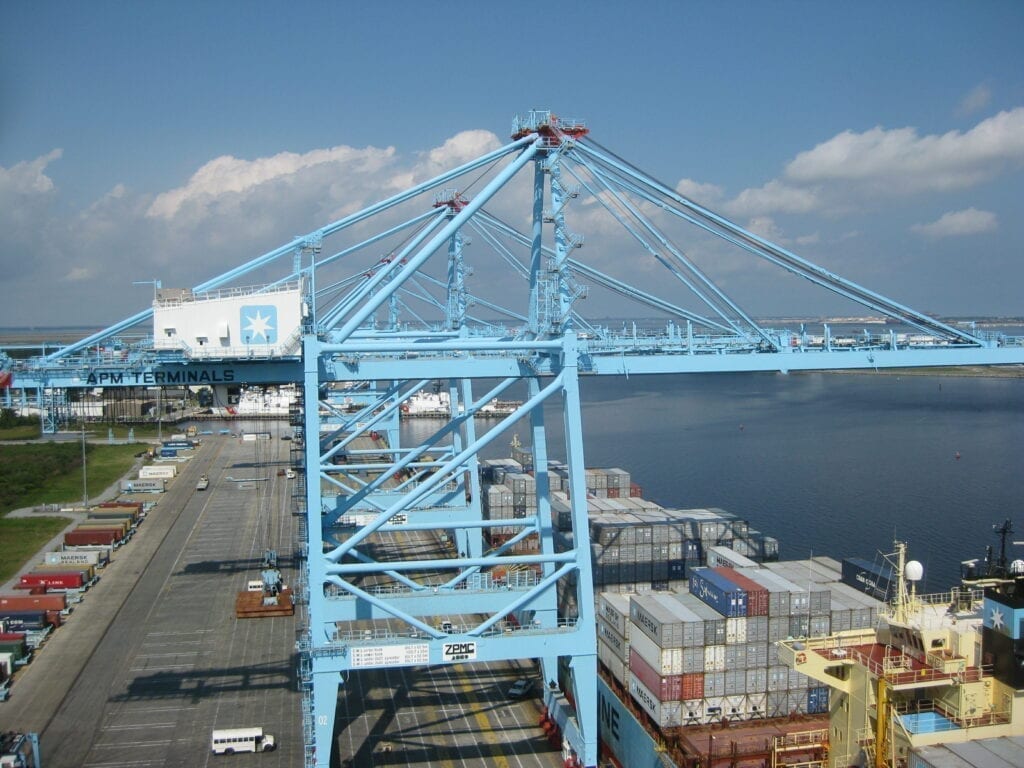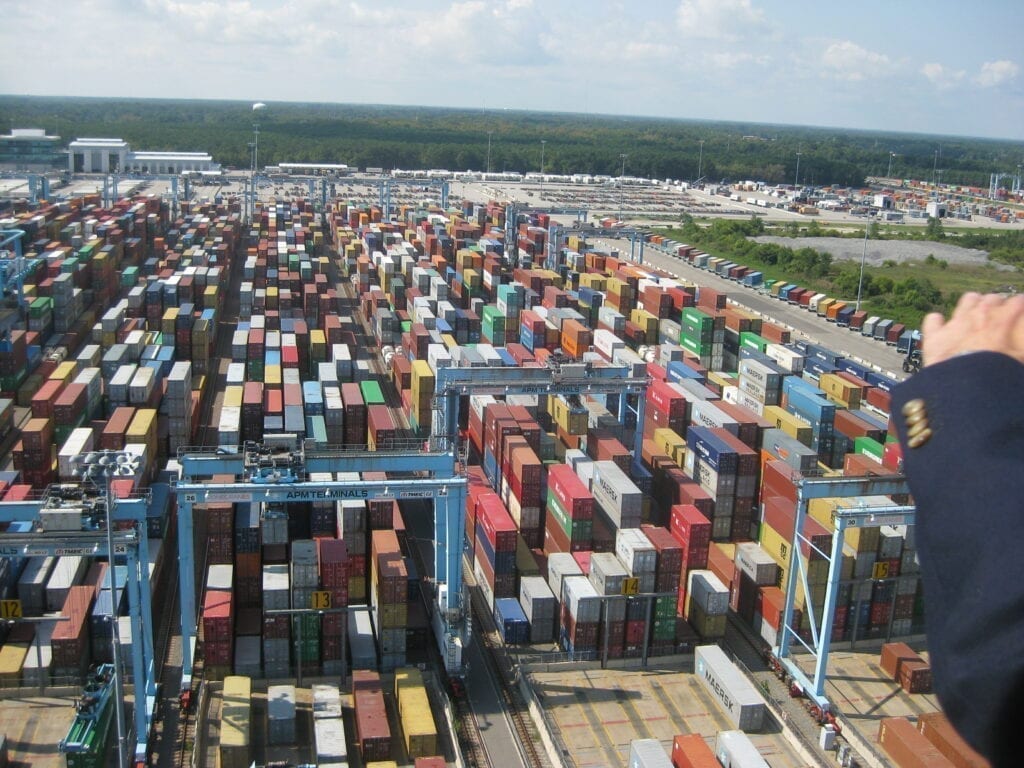 If interested, more details about the Port of Virginia can be viewed at www.portofvirginia.com.